---
---
Manager's Notes
We have everything you need to keep riding through any weather!
What is the PEARL iZUMi Factory Store?
We offer discontinued PEARL iZUMi products, including closeouts, salesman samples and more at outlet pricing, and we also have a great selection of current season product offered at retail pricing.
Why should you choose PEARL iZUMi? Call it obsession, addiction, or insanity, but our goal is to produce the best performing and best fitting apparel and footwear for cycling, running, fitness, and outdoor activities. Our apparel is race-tested by the world's top athletes in the most demanding conditions.
But most importantly our apparel is used daily by Pearl iZUMi employees, like all of us here at the Park City store. We use it, we love it, we stand behind it. So, whether your ability level is recreational, elite-fitness, or race-performance, we can offer friendly professional advice and suggestions based on first-hand experiences.
Can't visit our store? No problem! Give us a call, and we can ship your order anywhere in the continental U.S. via UPS ground service for only $5.00 -- flat rate!
We hope to see you soon! Check us out on Facebook 
—Kirstin, Gregg, Bud, Patrick, Karl-Henry, Julius, Mike, and Aleks.
PRE-MEMORIAL DAY SALE (through Mon May 28, 2018)
25% OFF THE ENTIRE STORE!
That's right. No exclusions, no restrictions. This is your "only-once-a-year" chance to purchase current season (spring 2018), full-price product at 25% off.  And that's a BIG deal. Here are some examples of new stuff you can snag at discount:
Men's and women's PRO Escape and Pursuit bibs and shorts
Men's and women's Elite LTD bibs, shorts, and jerseys
Men's Elite Escape bibs and shorts
Women's Elite Escape 3/4 tights
Mens's and women's Canyon, Journey, and Launch MTB shorts and tops
Select and Elite MTB liner shorts
X-Project PRO and Elite MTB shoes
Launch flat pedal MTB shoe and Summit MTB shoe
PRO Leader v4, Elite Road v5, Race Road v5 and Select Road v5 cycling shoes 
Entire VERSA lifestyle-commuter line
Select and Elite Tri apparel
Lazer helmets
MTB and road cycling gloves
PLUS, everything that's previously marked-down gets another 25% off!
FRIDAY MAY 18 IS BIKE TO WORK DAY
Try it for just one day and you just might get hooked on the all the great reasons to "bike commute:"
It's good for my health and well being
One less car
Helmet hair is fashionable
Cycling to work envigorates better than a cup of coffee
Sunrises are awesome
Because I can
BE SEEN ON YOUR BIKE WITH PEARL iZUMi "Bio Viz"
BioViz is designed from the driver's perspective to grab the attention of the human eye using reflective elements, flourescent colors, and a rider's motion to be seen faster and from farther away.
MAY IS BIKE MONTH
Why do you ride?
It's a healthy life choice
I'm going on a bike vacation
I'm training for a century
To hang out with my kids
To save on gas
I like the feel of the wind in my face
To go faster at a race
One less car
So I can eat more donuts
Because "Curious George Rides a Bike" is the best book ever
IT'S FUN!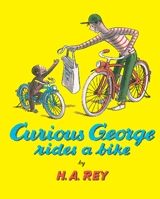 WE ARE PI (BLOG and INFO ala PEARL iZUMi)
It's a question; it's a challenge; it's a code of ethics; it's an ethos
Chamois School
Class 101 (Why cycling short are a good thing)
Class 201 (Detailed bits on protecting your bits)
Class 301 (A clean chamois is a happy chamois)
VIDEOS ('cause everyone likes a good peep-show)

Waves (All cyclists; all the time)
Staring at stems (Take a look around)
Cycling with earphones (Why is this an issue?)
Helmets vs. caps (Cool vs. cool)