---
---
Manager's Notes
We have everything you need to keep riding through any weather!
What is the PEARL iZUMi Factory Store?
We offer discontinued PEARL iZUMi products, including closeouts, salesman samples and more at outlet pricing, and we also have a great selection of current season product offered at retail pricing.
Why should you choose PEARL iZUMi? Call it obsession, addiction, or insanity, but our goal is to produce the best performing and best fitting apparel and footwear for cycling, running, fitness, and outdoor activities. Our apparel is race-tested by the world's top athletes in the most demanding conditions.
But most importantly our apparel is used daily by Pearl iZUMi employees, like all of us here at the Park City store. We use it, we love it, we stand behind it. So, whether your ability level is recreational, elite-fitness, or race-performance, we can offer friendly professional advice and suggestions based on first-hand experiences.
Can't visit our store? No problem! Give us a call, and we can ship your order anywhere in the continental U.S. via UPS ground service for only $8.00 -- flat rate!
We hope to see you soon! Check us out on Facebook 
—Kirstin, Gregg, and Bud.
MARCH [and April] MADNESS SALE (Now through April 21, 2019)
We're not talking NCAA B-ball, we're taking it to the hoop with serious markdowns. Take 20% off all previously marked-down items store-wide. But wait, there's a BONUS round: Grab three or more items of either men's or women's clearance (red tags) and take 30% off those items. (Cummulative discounts can be 65-80% off retail.) Slam-dunk!!
WINTER CLEARANCE SALE (Feb 21, 2019)
We moved a ton of cycling apparel to the clearance rack at 50% off retail. Styles, colors, and sizes limited to stock on hand. Here are some examples:
M's Elite Pusuit Bib shorts
M's Elite Thermal jersey and Elite LTD Thermal jersey
M's Select LTD Thermal jersey
M's Select Pursuit jersey
M's Elite Pursuit LTD jersey
M's PRO Pursuit Wind jacket
W's Elite Tri tops, shorts and suits
W's Pursuit Attack cycling short
W's Select Escape Texture jersey
W's Select Escape Thermal jersey
W's Select Escape Softshell jacket
W's Elite Thermal Hoody
W's Elite Escape 3/4 tight
W's MTB Elevate Short
WOMEN'S CLEARANCE BLOWOUT SALE (Feb 15, 2019)
Our Women's clearance rack is so full (it takes up half the store) that we need to reduce inventory. Buy 3 or more items from women's clearance and take an additional 20% off each item. Everything is already at least 50% off retail, so cummulative savings become 60% or more off retail pricing. Whoa! Now that's outlet pricing.
NEW ARRIVALS, NOW IN STORE: Get first dibs on what's new for 2019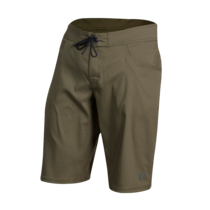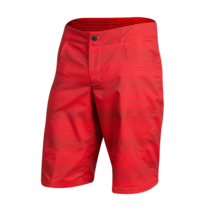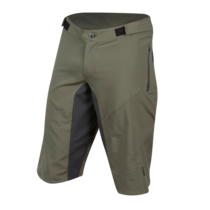 Men's PRO Mesh Jersey ($135): Our fastest jersey combines Speed Sleeve construction and a highly breathable mesh fabric for hot-weather comfort.
Men's Quest Jersey ($55): Our all-time favorite gets updated with full-zip and new "relaxed" fit for loose, flowy comfort. Simple color blocks and single logo for an "I'm not a sponsored racer" look.
Men's Journey Short ($75): Board short styling, lightweight fabric, and new premium chamois liner. Stylish to wear without the chamois, too. 12" inseam.
Men's Canyon/Print Short ($85-95): Durable fabric with DWR treatment and new premium chamois liner. Zip cargo and rear pockets. 12" inseam.
Men's Summit Short ($110): Lightweight high-performance trail short, now with premium chamois liner. Two zip front pockets. 14" inseam works with knee pads.
Men's Pro Short and Bib ($170-$200): Our top-tier short with 1:1 Escape Chamois and luxurious Italian fabric. Laser cut raw edges and smooth, wide silicon leg grippers provide maximum comfort for those endless rides. 10.5" inseam. Staff review--one word: "AMAZING!"
Women's Pro Short ($170): Long rides are no match for our top-tier short with 1:1 Escape Chamois. Italian fabric, laser cut hem, and wide printed silcon grippers for seamless transition to skin. 8.5" inseam.
NEW YEAR'S RESOLUTION: GET FAT . . . BIKING, that is.
Sure Utah claims the "Greatest Snow on Earth," but the Fat Biking is pretty darn good too, especially right here in Park City. How do you deal with the cold? We'll show you the many options to tackle any temperature. Here are some ideas, from head to toe:
Barrier Balaclava: Mega-vents in your helmet are essential for hot summer days--not so good for sub-freezing. Hinged neck gaiter pulls up over nose easily.
Transfer Wool Long Sleeve Baselayer: Super thin, super soft layer against your skin is suprisingly warm and wicks well.
Select Thermal Jersey (or Elite, PRO): Mid layer provides warmth by trapping body heat against, well, your body.
Elite Escape Softshell Jacket: Our heaviest outer layer. Fleece lined and wind proof. "Hey North Wind, I dare you."
Versa Quilted Hoody: Quilted Primaloft offers primo warmth on the bike, and serious fashion for apre-biking hot toddys.
Elite Escape Amfib Cycling Tight: Windproof fleece-lined softshell is "bomber" for the coldest days.
Summit Amfib Pant: Amfib tight's rebel cousin for those who prefer a relaxed fit.
Amfib Super Glove: Our classic Lobster Glove on steroids. Primaloft insulation, water proof, and 3-finger design for dexterity.
Elite MTB Softshell shoe cover: Nothing ruins a winter ride faster than cold toes. Turns summer shoes into winter wonders.
OH SNAP! COLD SNAP THAT IS...
Don't let Utah's winter get you down. At PEARL iZUMi, our motto is "Ride 365." As the temps cool down, "warm up" your cycling apparel with some key items head-to-toe:
COLD WEATHER (mid 30s and below)
Thermal skull cap or balaclava
Select, Elite, PRO thermal jerseys
Select, Elite, PRO softshell jackets
Elite Pursuit thermal tight, Elite Hybrid tight, Elite Amfib tight; all with PI Dry
PRO Pursuit Thermal tight
Elite Softshell shoe cover (road and MTB); PRO WxB Softshell shoe cover
Elite Softshell Gel Glove; PRO Softshell, Lobster, or Super Amfib gloves
Versa Softshell Jacket
Versa Quilted Hoody
COOL WEATHER (40-55 degrees F):
Elite thermal headband
Elite thermal arm, knee, and leg warmers with PI Dry
Select, Elite, and Pro thermal jerseys
Select Podium and Elite Escape 3/4 bib knickers
Elite or PRO thermal toe covers
Cyclone Gel full finger glove
Elite Barrier or PRO Barrier Lite vests and jackets
Elite Barrier Convertible, or Elite Hybrid jacket
Launch Thermal MTB Jersey
MTB Barrier or WRX jackets
Versa Pant and Versa Barrier jacket
AND (here's the real kicker) . . . our early fall markdowns mean most of it is already on sale, so you don't have to wait until mid-January to score deals on fall/winter apparel. Get it NOW when you really need it.
BE SEEN ON YOUR BIKE WITH PEARL iZUMi "Bio Viz"
BioViz is designed from the driver's perspective to grab the attention of the human eye using reflective elements, flourescent colors, and a rider's motion to be seen faster and from farther away.
WE ARE PI (BLOG and INFO ala PEARL iZUMi)
It's a question; it's a challenge; it's a code of ethics; it's an ethos
Chamois School
Class 101 (Why cycling short are a good thing)
Class 201 (Detailed bits on protecting your bits)
Class 301 (A clean chamois is a happy chamois)
VIDEOS ('cause everyone likes a good peep-show)

Waves (All cyclists; all the time)
Staring at stems (Take a look around)
Cycling with earphones (Why is this an issue?)
Helmets vs. caps (Cool vs. cool)